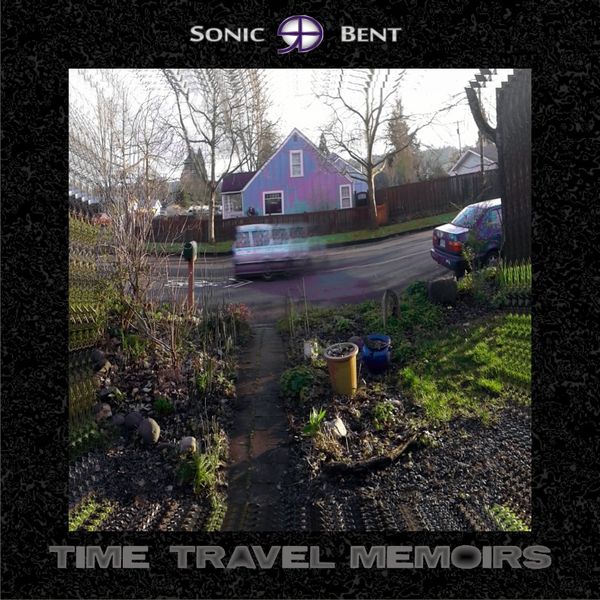 Our new EP, just released:
Wander Through Dreams
For the full songs and CD---click on CDBaby above
 Sonic Bent composer & lyricist, Patrick Kavaney, has been all around America.  As a kid he ricocheted between his dad's provincial Minnesota home and his activist mom's place in New York.  A bit of a nomad ever since, Kavaney has done time sleeping on beaches from Mexico to Alaska.  If Greyhound offered a mileage program, he would've earned himself a free ticket from coast to coast.  So when Kavaney belts out "
One More Trip Down that Line
" in his raspy baritone, it's clear he knows what he's talking about.  Classic sounds picked up from all over this land are reinforced by the idea and feeling of movement throughout a catchy, jammy new collection.
When you listen to this 4-song EP of original songs by Kavaney and Sonic Bent, you might want to sit back and close your eyes.  Picture this:  you're taking off on an epic road trip with the band!   (Seatbelt not required.)  The journey begins as you roll through the bittersweet sonic landscapes of a faux "
Cheshire Life
."  Well, that's why you're moving on, isn't it— to discover something real?  
A visit to the underworld is required in every quest.  "
Hurricane Lover
" nakedly beckons you down a black highway of pastoral prog rock that slowly transitions to twilit badlands full of shady characters.  Better keep that motor running 'till you reach the other side!  After the last distorted note fades into the distance, you're feeling empty.  So you and the band grab a bite at some little Southern country-fried fish shack called 
"Thrive" 
that is run by a bunch of friendly flower children.  Every damn thing on the menu sounds 
so
 good!   Night falls.  You finally wind up in a crowded, funky brew-pub with a weathered stage that was built in 1965 by members of a logger's union. You blink.  You wonder where you are.  What city?  What state?  What world?  A vintage neon sign on the wall says Liver Pool Whiskey and Blues.  There's a picture of a flying pig on the bartender's faded red baseball cap.
Sonic Bent's new EP takes the listener on a journey, a moody one with all the high's and lows of a cross country trip.  With the solid rhythm section of seasoned percussionist Jeff Alberts and Noah Kamrat on bass and soaring guitar leads provided by Keenan Dorn. "We like to take a pop structure, start it rolling, and then f--- with it," explains bass player Noah Kamrat.  "These concepts like 'jam-band' and  'rock' and 'Americana' can be so reductive."  What matters is the experimental improvisation and communication between musicians… and between a band and its audience.  Introducing "Wander through Dreams" a collection of musical journeys by Sonic Bent. 
info@sonicbent.com
www.sonicbent.com